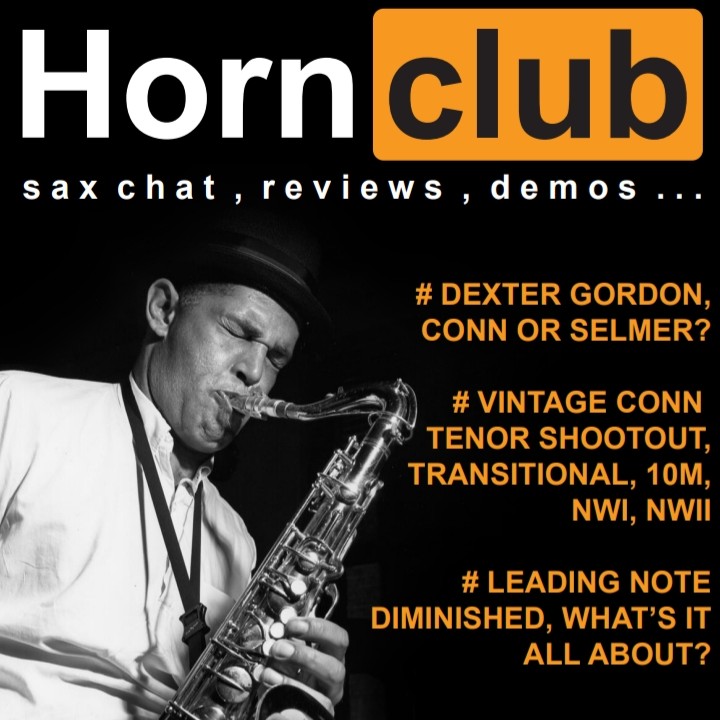 A brand new online saxophone magazine!
Hosted by top UK pro player Dean Masser and Curly Woodwind's Bob Whittaker, Hornclub features sax news/ chat, listening recommendations, saxophone reviews/ demonstrations and introduces the "leading note diminished" method of improvising.
Every episode will have demonstrations of specific saxes/ gear and feature a short tutorial.
The "leading note diminished" approach to improvising is the REAL deal! Forget all those scales, chords, ii/v/i's you've struggled to make sound "right" - this method really frees up your playing and, more importantly, it REALLY works!
Check out and subscribe to the YouTube channel now